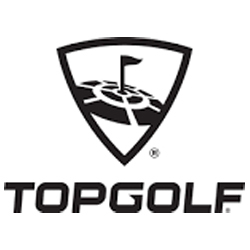 Topgolf-Jacksonville
Back of House Team Members
Sorry, this job has expired.
Jacksonville, FL
Topgolf is hiring Back of House Team Members to provide high-quality, best-in-class, culinary offerings to delight our guests. As a Back of House Team Member, you are responsible for prepping, cooking, and presenting our guests with delicious food that has been made to order with loving care.
We take pride in our kitchen, our recipes, and our high standards. Consistency is of utmost importance. We want our guests to have the exact same meal - the same textures and the same flavors - no matter which location they visit.
Our kitchens are the most hygienic and organized you'll find anywhere. And our teams bring passion, creativity to work every day!
Pay Ranges Up to $16.00 per hour based on experience.
Porter - keeping the venue clean, organized and in tip-top shape. But beyond that, our Porters make our Guests feel welcome and support their team mates to ensure Guests are cared for
Dishwasher - Maintain the dish pit to ensure the highest level of safety and sanitation.
Key Qualifications - What we're looking for:
• Ability to work in a fast-paced environment
• Ability to perform simple math calculations and follow directions for equipment and recipe production
• Ability to speak and listen to Associates and Chefs for cooking instructions
• Ability to stand and exert well-paced mobility for the duration of a scheduled shift
• Ability to stand and walk for extended periods of time
• Ability to lift items weighing up to 50 lbs.
• Ability to stoop and bend
• Ability to work in high-temperature conditions (up to 100 degrees) for extended periods of time
• Hand coordination and dexterity for rapid production
• Complete all housekeeping tasks as directed by Operations and Facilities management
• Adhere to safety, health, and environmental policies and procedures
• Monitor the use and inventory of maintenance supplies and equipment
We offer the following benefits:
• Part-time and full-time benefits available
• Medical, Dental, Vision Insurance
• 401(k) plan
• Paid time off
• Food and Game Play discounts
We are an Equal Opportunity Employer.
c4wk2stk5w3a
149307369